We're a team of fresh-thinking problem solvers with unmatched software expertise, who specialize in making business simpler. By delivering intelligent plus innovative technology solutions that combine software systems, automation, and business productivity tools, our creatively-driven team helps you eliminate your business pain points, ensuring a trouble-free, growth-led journey.
Creativity is a core quality of the CODIMITE team, and we're composed of Product Thinkers, Architects, and Engineers widely respected in the tech industry. Our team builds to solve, regardless of company size or industry, designing custom software solutions using Machine Learning, AI, GCP products, and other technologies. We're equally renowned for our software services and frontend developments. Simply put, CODIMITE is the very best when it comes to all technology.
Whether to boost your sales revenue, automate processes, or optimize operations with intelligent dashboards, we're passionate about gathering your input so we can offer tech solutions to match your exact needs. So we invite you to approach us with your vision and ideas, and together with our expert team, we can craft solutions to make your lives easier, allowing you to contribute to a better tomorrow.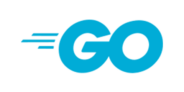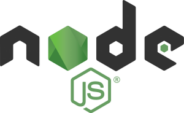 Expertise | Experience | Process
Companies of all sizes require predictable business outcomes, on-time and within budget. Explore how we achieve this below.

Technical Consultancy
Offer CTO-level product, technological, and entrepreneurial guidance.

Correct Team
A unified group of Product Thinkers, Architects, Engineers, and Designers working together to offer customized solutions.

Product Management
Remain dynamic and respond swiftly to change while adhering to the product roadmap.

Controlled Cash burn
Observe behaviour patterns closely and adapt without expending the full budget.

Product Architecture
Balanced, organized architecture is the key to ease of new feature addition.

Risk Mitigation
Identify risks early in the project, address them accurately, and maintain proactive communications.

Prototype Building
Minimal documentation but an unparallelled understanding of requirements.

Minimum Viable Product (MVP)
Validate a usable version by shipping the product to market early, enjoying first-to-market benefits at a low cost.

Iteration
Release rich, new features to market speedily, right until final product release.
Our expert teams of consultants, architects, and solutions engineers are ready to help with your bold ambitions, provide you with more information on our services, and answer your technical questions.
Contact us today to get started.